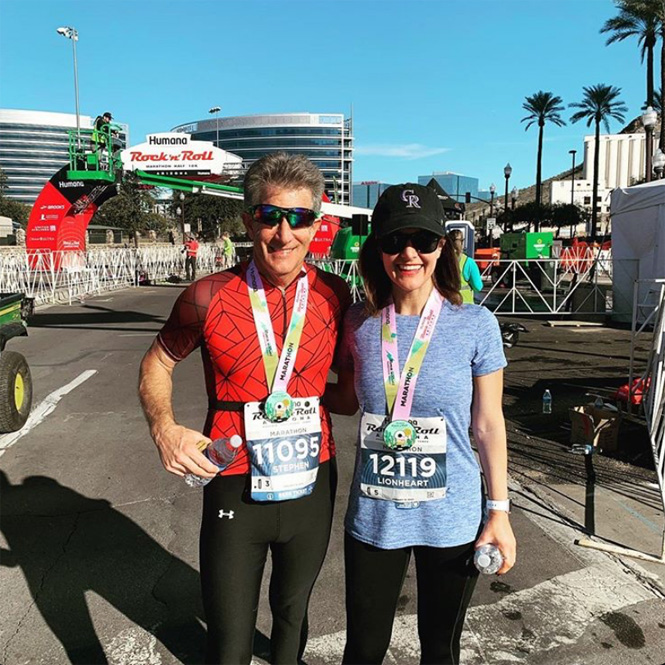 Why did you sign up to do this race?
I love seeking out adventure and living life to its fullest. I refer to myself as a "Lionheart" – brave and willing to try things that pull me outside of my comfort zone.
I ran my first 5K in March of 2018. I had never run prior to that, save a mile in gym class during school growing up. I did a half marathon last year (January 2019) with my dad who, like my husband, is an Ironman triathlete.
My dad told me he would race the marathon with me if I had signed up again, so I did. I hadn't trained at all and was having second thoughts about racing in the weeks before the race, but I decided to go for it anyway.
How did you feel once you crossed the finish line?
Accomplished! I ran the first 8 miles and then started experiencing pain in my knee. I was glad I hadn't completely blown out my knee – instead, it just hurt.
It wasn't a pretty finish, but I did it. I can always say that "I've completed a marathon" and I got my money's worth on the course that day!
What would you say was the hardest challenge in this race?
Staying focused. There was a loop in the course around the 15 mile mark. When I rounded the corner to come back, they were picking up barricades and opening up parts of the road where I had just been.
Panic was setting in. I knew I was running out of time. I had to keep reminding myself to just focus on putting one foot in front of the other, even though I was tired, a little embarrassed and wanted to stop.
What was the most rewarding thing about completing this run?
I crave those experiences in life which require you to dig deep and confront self-doubt.
For the majority of the race, my brain was trying to convince me to give up. I found it rewarding that I was able to accomplish my goal even though it would have been so easy to quit.
Was there anything or anyone in particular that helped you throughout your training?
It was great having my dad by my side.
Even though it was a very long day (seven hours!), I got to spend the entire time chatting with him. That's a memory I'll never forget.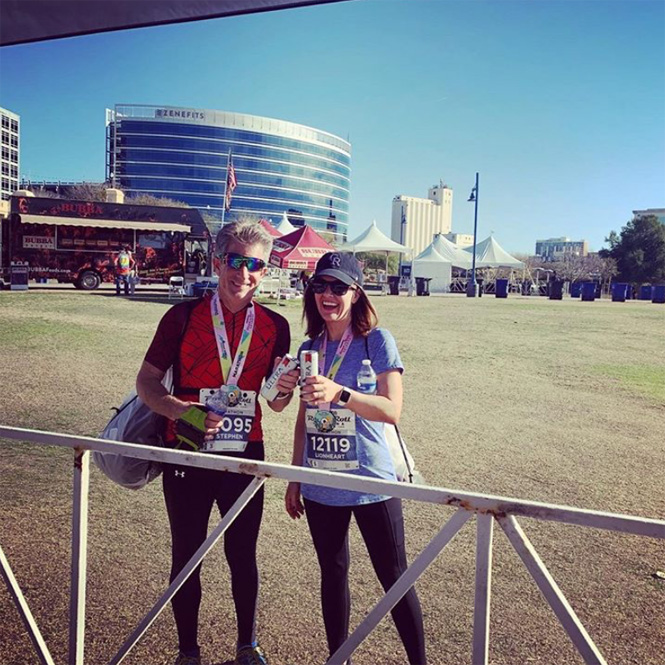 Any final words of encouragement and thoughts you'd like to share?
I love the quote "we only regret what we don't do in life." If there is something you want to do, do it!
Even failing can be a lot of fun and sometimes you might surprise yourself with what you are able to accomplish.