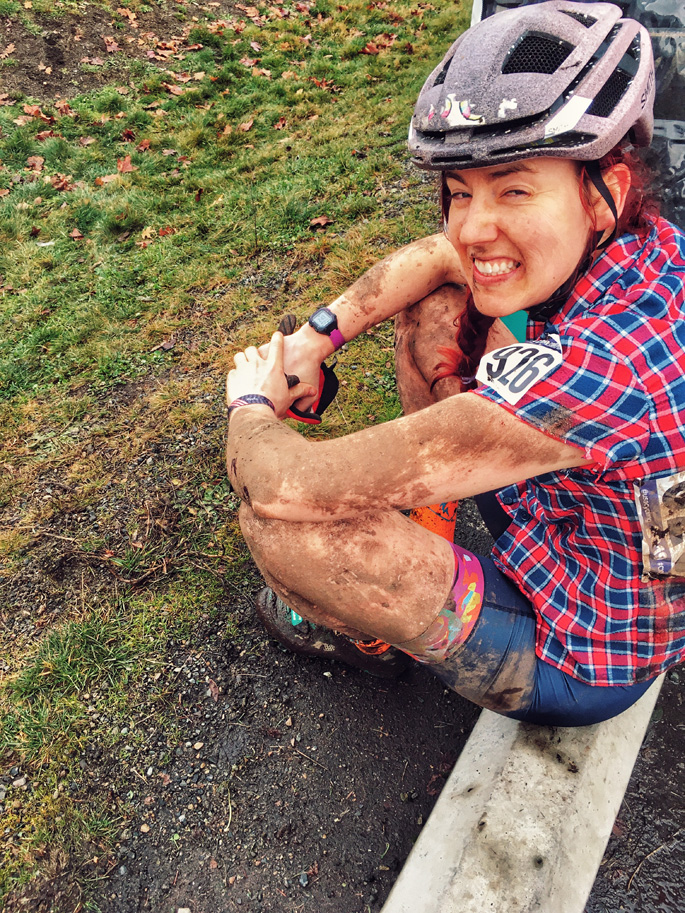 Why did you sign up to do this race?
I've done cyclocross nationals twice in the past. This year I decided to sign up because I was living in Alaska and the race was in Washington, so thought I would go race, have fun, and see some friends.
I signed up specifically for the singlespeed category because I was going to be there already for another race and figured it would be fun and didn't really have too many expectations going in.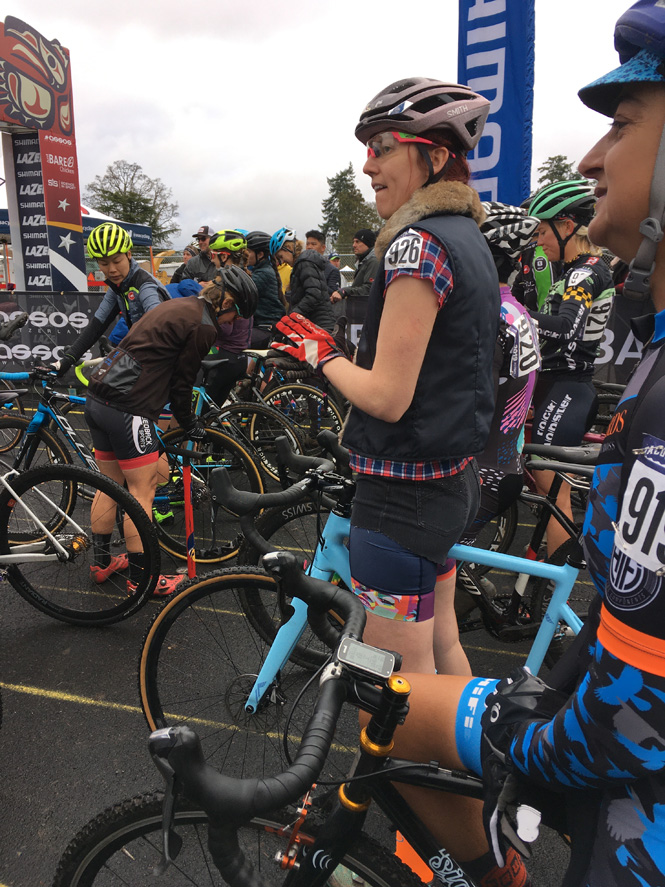 How did you feel once you crossed the finish line?
I had mixed feelings crossing the finish line. On one hand, I was proud of the effort I put into getting me across the finish line and on the other hand, I was pretty disappointed that a mechanical had taken me out of contention and I spent the majority of the race running with my bike instead of riding.
There are a lot of factors you can control with racing: training, nutrition, equipment choices, etc., but you can't control everything and that's part of the appeal — the chaos that you attempt to contain while racing.
What would you say was the hardest challenge in this race?
I didn't go into the race with high expectations. I had finished top 20 last year at
nationals, so was mostly looking to improve on that without taking it very seriously.
When the race started, I had a great start and found myself in the top 10. The first half of a lap felt good and I felt really strong. The moment my bike broke, I was devastated to see everyone begin to pass me while I fumbled to get it working again. When I wasn't able to, I started running the back half of the course to get to my mechanic and get help there.
In that decision to keep going, I committed to finishing that race, but the next 20 minutes were brutal knowing that there would be no great comeback and still having to work exceptionally hard just to get last place.
I also think it's hard because a last place finish doesn't tell the whole story of the race — it only captures a brief moment of time. There is no asterisk there to explain anyone's story. I kept joking that sometimes I'm fast, sometimes I'm last.
During the race I also had to shake others' expectations for me and that is not to say that I feel pressure from anyone else but during the race, it felt like spectators just assumed I was out of shape and not here to really compete. I mean who runs with their bike during a bike race. I had to remind myself that these people don't matter but that's easier said than done.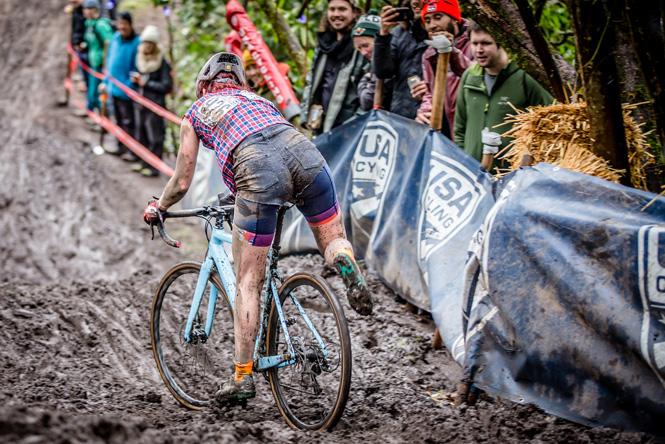 What was the most rewarding thing about completing this race?
Gaining that mental toughness. Before the race I was joking with my mechanic that if
something really went haywire I would just pull the plug since I was there mostly for fun. Then to see how my body actually responded during that moment of decision — it didn't want to give up and wanted to keep racing — that was oddly exciting to see.
This season was one of transition for me and at times I wondered if my body and mind were maybe just done with racing. (I took the summer off from racing to study for the bar exam so had to race my way into shape throughout the season). It also taught me that it's okay to have fun and still take things seriously.
I didn't want to put too much expectations on myself to perform so missed some key equipment checks because I didn't want to come off as too serious as I didn't think I would be a contender.
Was there anything or anyone in particular that helped you throughout your training?
I have a great support system — my parents who know very little about bike racing share in my victories and my losses. My mom pointed out that if I hadn't been in such good shape, I might not have even been able to finish and my dad reminded me that even though it was tough, I probably learned a lot.
James Sullivan at Donnelly Cycling who was in the pits and kept me in contention to get the bike working as best as possible.
Beyond that, I'm blessed with a great support system of friends and family and a really great coach who has kept me in racing shape during law school and now after.
Any final words of encouragement and thoughts you'd like to share?
Racing opens you up to vulnerability and potentially criticism, but it also opens the door to an amazing supportive community that will share in your victories and buy you drinks (or all the chicken nuggets you want) to drown out your sorrows.
I've learned so much about myself by showing up to starting lines that I was minutes away from talking myself out of. I've never regretted doing a race, even the ones that I didn't live up to my potential. In fact, those are the ones that keep me up at night and leave me hungry for more.
I thought getting last would be devastating and it was for a bit, but the bright side is that when people ask how you did in the race, no one expects you to say, "I got dead f-ing last" and then laugh, which really sounds better than some random number — unless you're first.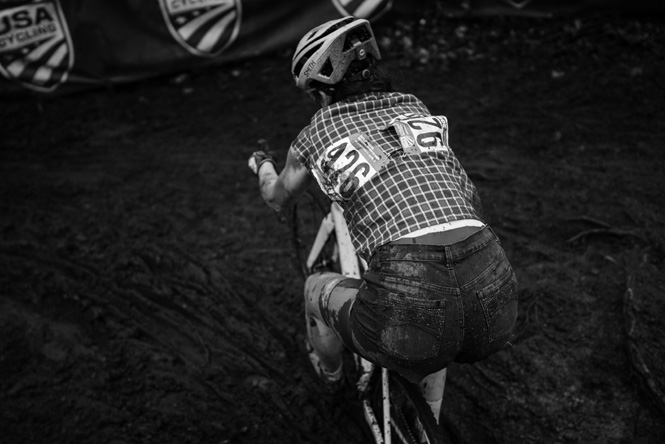 You can read more about Kate's cycling adventures and beyond on her blog.