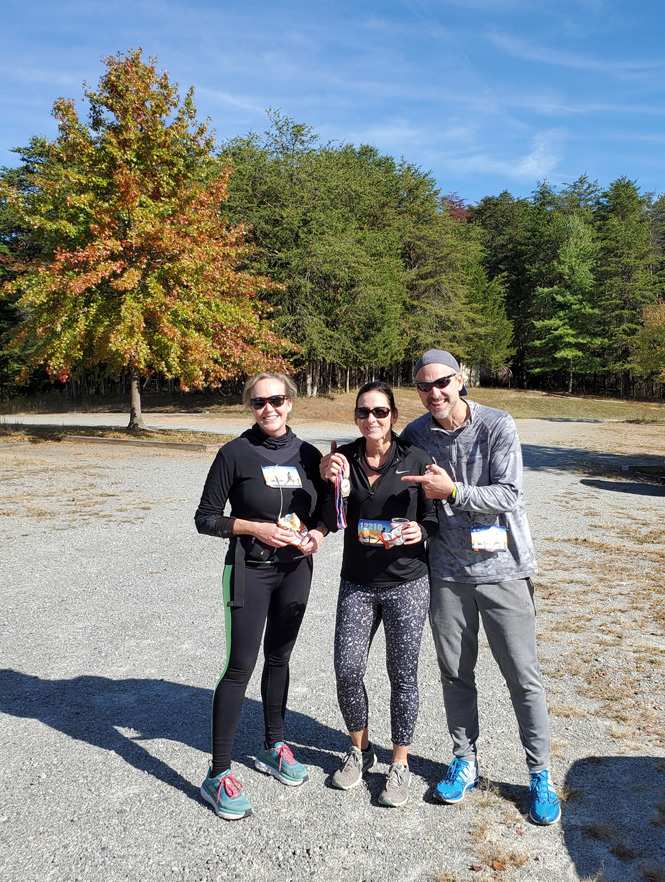 Why did you sign up to do this race?
My brother, my sister-in-law and I wanted to run a half marathon together. (They live in MD and I am in FL). We talked about many different races, dates, locations, etc. This went on for quite some time without coming to a decision. Finally, my husband who was sitting there listening to my bother and I go back and forth, finally said "Does anyone have anything going on Oct 19? If not, I'm signing you all up for a half marathon at Lake Anna, VA." Yea, that's how it was decided.
I've always wanted to run a half marathon but never had the courage, confidence or the discipline. I turned 50 and decided to go for it. I was determined to run my first half marathon that year. No more excuses.
Some of our closest friends live near the race location so we also used the race as an opportunity to visit. That gave me another reason to look forward to the day and it actually worked out perfectly.
How did you feel once you crossed the finish line?
Aahhh, the finish line! It was fantastic. I felt great physically (other than cramps in my feet when I attempted to remove my shoes). I was proud of myself for not giving up and for having the confidence to continue throughout the training process.
On the other hand, I was bummed, totally bummed, as I had come in dead last. (If you were to look it up, you would see that my brother officially came in last but what that doesn't tell is that my brother waited for me to push me ahead of him for record purposes, although we all know I was still last).
I did medal for my age group, however. (The ONLY one over 50 to participate).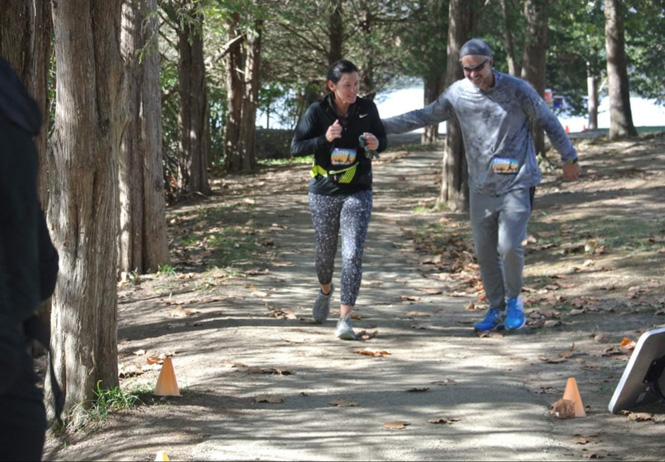 What would you say was the hardest challenge in this race?
I live in Florida and I don't believe I had run one time in temperatures below 73+ degrees. We woke up the morning of the race and it was 36 degrees.
Also, all my runs leading up to the race was in flat Florida, mostly on the road and on the treadmill. The race was half road and half trail. That part of VA has some rolling hills. There were downed trees to climb over and you had to watch every step as there were tree roots everywhere.
What was the most rewarding thing about completing this run?
To have completed my first half marathon and at 50 was a wonderful feeling. To know I could and I did.
Though I came in last, and the terrain was so different, I still basically finished in the time I ran 13.1 miles in training. (~2.5 hrs)
Was there anything or anyone in particular that helped you throughout your training?
My husband and I started a non-profit for ill, injured and wounded SOCOM veterans called Frogman Outdoors. I've met a lot of wonderful men who have some pretty serious injuries yet they never give up. Many of them have been such an inspiration to me. Just being around them encourages me to be a better me and to never give up.
My husband was a great support as well. (Yea, same guy that signed us up for the race.) He knew I needed the push to get things going. He supported me when our Friday nights meant going to bed early so I could get up early, early for my Saturday long runs.
On my long runs, he would calculate when I should be getting close to home and he would meet me on his bike so he could greet me, encourage me and provide me water. (He never admitted it but I'm sure he also wanted to be sure he didn't have to come find me somewhere along the route).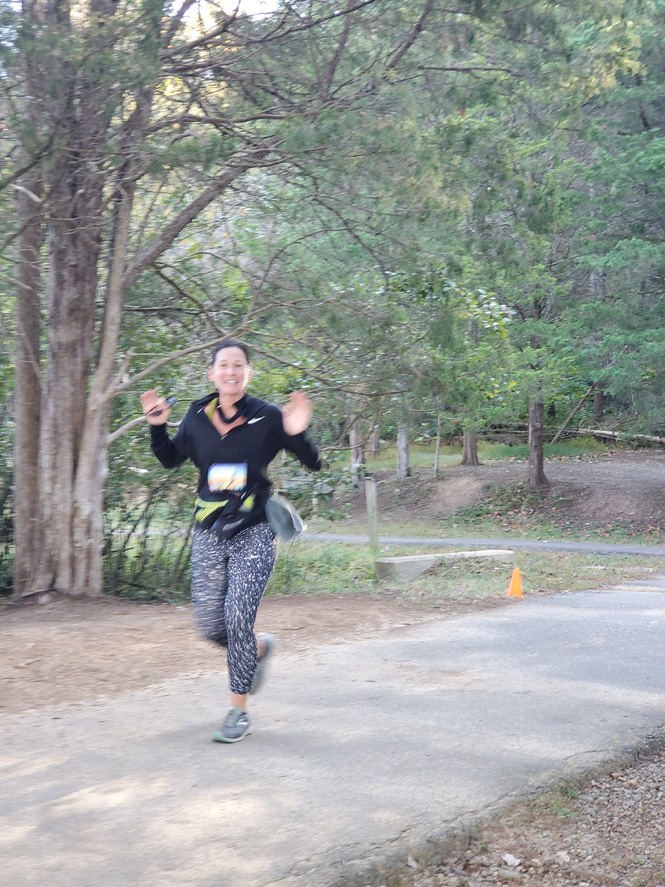 Any final words of encouragement and thoughts you'd like to share?
If you want to, do it. Enjoy the journey. Give thanks often.