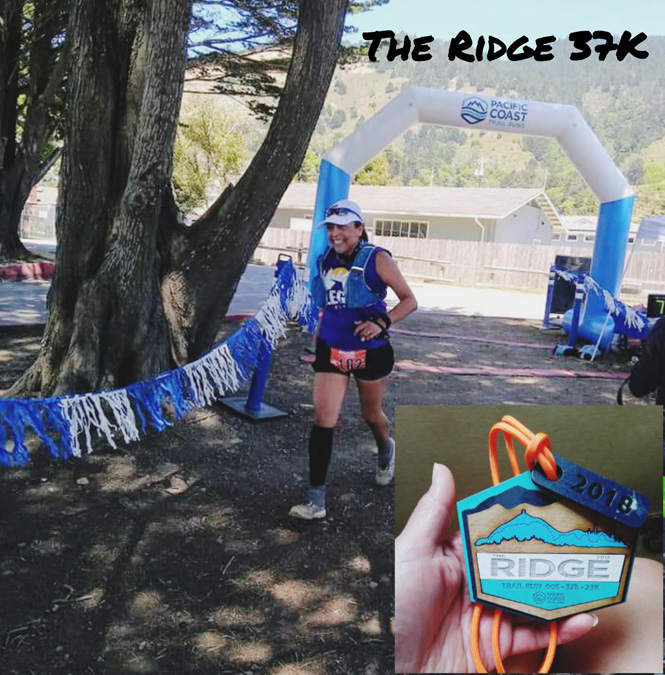 Why did you sign up to do this race?
I signed up for The Ridge 2018 with my Comadres (really good friends), Griselda and Ophelia, after we ran the Inaugural Ridge Trail run in 2017. That first year went so well, we decided to repeat the race, but for 2018, the course was changed and we ran it in reverse which proved to be much more challenging.
How did you feel once you crossed the finish line?
When I finally reached the finish line I was beyond relief! Seeing my friend standing at the finish line, waving a cowbell, helped forget my grueling journey and reminded me to be proud of completing my goal, regardless if I was the last runner of the 37K racers to finish.
What would you say was the hardest challenge in this race?
The hardest part of this race was admitting to myself that I did not properly train. Cardiac Hill lives up to its name and it was during that climb where my will was exhausted and I fantasized about calling it QUITS!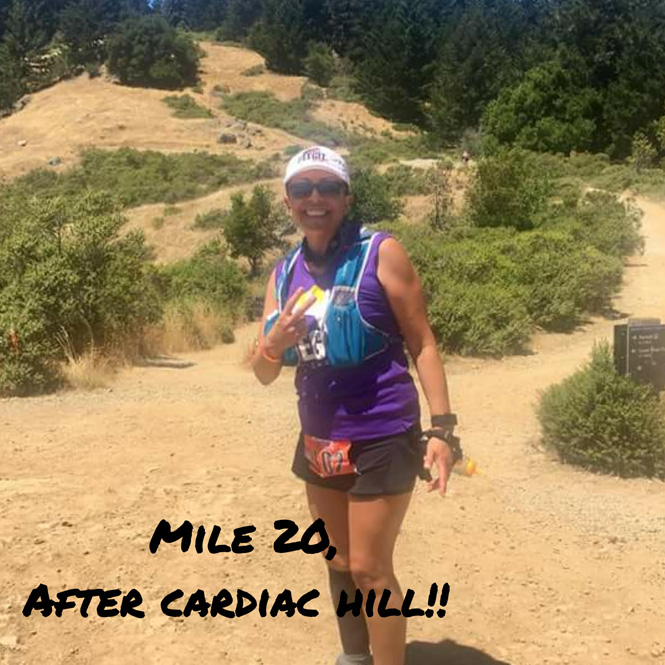 What was the most rewarding thing about completing this run?
The most rewarding thing about finishing was just that — my being able to dig down as deep as I could to pull myself through the course and to the finish line.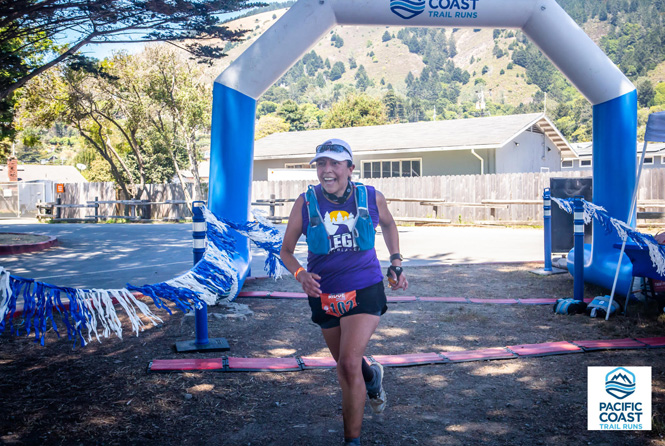 PC: Pacific Coast Trail Runs
Was there anything or anyone in particular that helped you throughout your training?
I trained for this race with my 2 best run buddies — we did all our long runs together. I ran a lot, but I now know that just running isn't enough. STRENGTHENING is key. Mind training as well, very important to stay positive, yet humble, and always respect the distance — long and short.
Any final words of encouragement and thoughts you'd like to share?
KEEP GOING! More than likely you will hit The Wall, heck maybe 2 or 3 walls… Remember why you signed up in the first place, dig deep and persevere… For YOU! Confront your own self, make YOU proud.
Be the example of unrelinquishing, unwavering, relentless forward progress to the finish.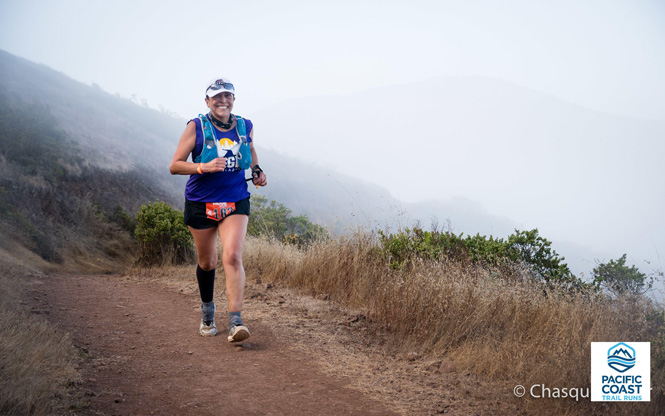 PC: Pacific Coast Trail Runs
You can connect with Natalia on her FB page.