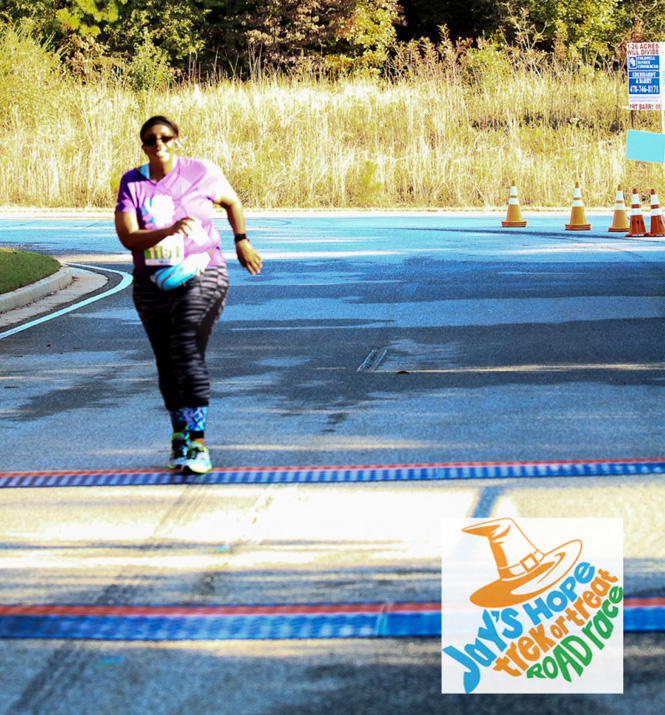 Why did you sign up to do this race?
I signed up for Jay's Hope 10K in order to get a proof of time (PoT) for the Princess Half. I was worried about corral placement.
How did you feel once you crossed the finish line?
When I crossed the finish line I was ecstatic!!! I thought I was going to feel bad for being DFL, but people were there waiting and cheering for me. And I had to remind myself that I did it.
What would you say was the hardest challenge in this race?
THE HILLS!!!! They were a killer. We ran through a neighborhood for most of the way and it had to be Hillsville, USA!!! I had not been running long at that point. So those hills almost did me in. I almost took the cutoff for the 5K.
What was the most rewarding thing about completing this run?
The most rewarding part were the people waiting for me and cheering at the finish line. They didn't have to and they could have gone home or gone about their business but they waited. I fell in love with the running community that day.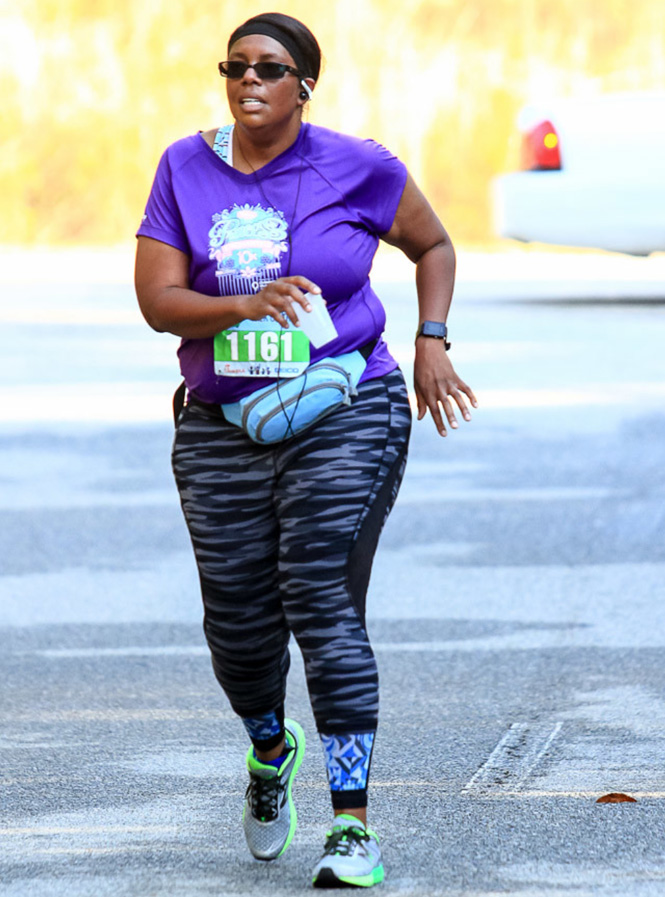 Was there anything or anyone in particular that helped you throughout your training?
I had 2 friends that were training with me for the Princess Half. One lived in Florida and the other in New Jersey. We checked in with each other and made sure we got our runs in and our miles done. We still do the same now. We did it previously when we ran the Princess Half the first time in 2015.
Any final words of encouragement and thoughts you'd like to share?
Running is hard. It's so hard. But it's a good hard. It's going to be tough in the beginning but keep going. Don't care about coming in last. You're still doing so much better than the others who didn't even try.
And lastly, don't quit on yourself. You're worth it.