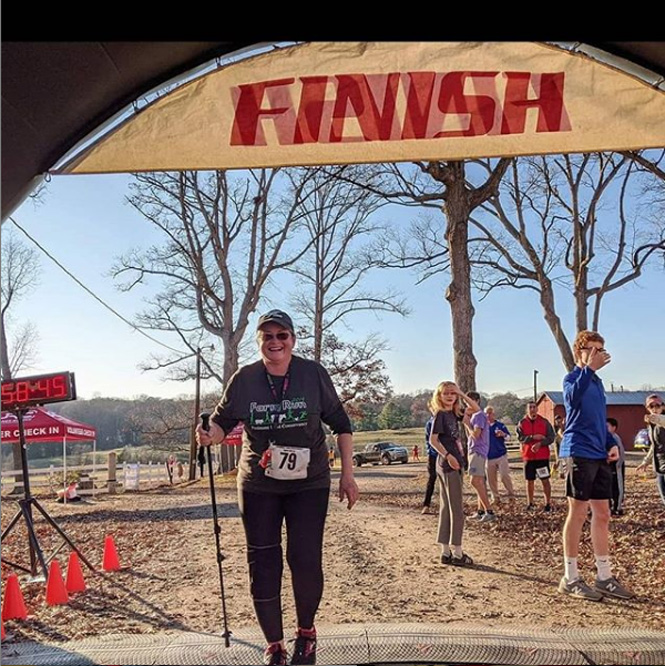 PC: Jones Racing Company
Why did you sign up to do this race?
I wanted to do a race to help out. I saw the one for the Piedmont Land Conservancy. It was through farmland beside barns and animals. It was a chance to help save the land from development.
How did you feel once you crossed the finish line?
I was so excited to finish the 5K this year!
What would you say was the hardest challenge in this race?
The hills were rough. With 2 detached tendons — ACL and PCL — it was a struggle!
What was the most rewarding thing about completing this run?
Being able to finish under an hour and enjoy the outdoors!
Was there anything or anyone in particular that helped you throughout your training?
A friend kept encouraging me to keep going!
Any final words of encouragement and thoughts you'd like to share?
JUST MOVE! DO YOUR PACE AND ENJOY THE GREAT SCENERY AND FEELING OF MAKING A DIFFERENCE!
In spite of being slower and struggling, I intend to keep moving until my knee surgery. No matter the pace, I strive to finish.