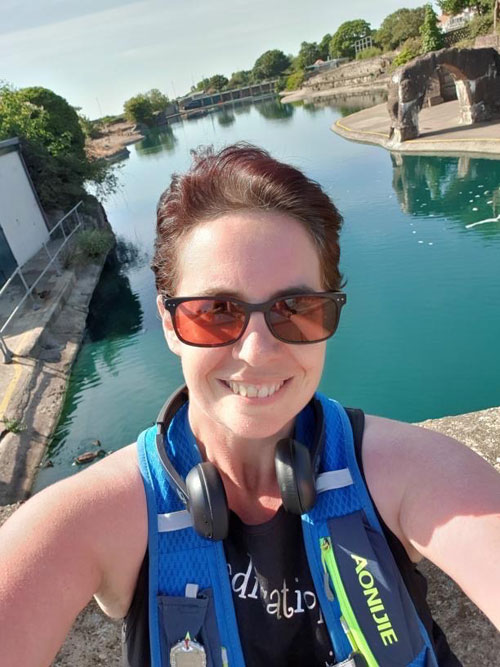 I am a Run Director for Pymmes Park parkrun in North London. A couple of parkrun tourists visiting from Lincolnshire (to see Lady Gaga at the Tottenham Stadium) graced my parkrun and overheard my conversation regarding my upcoming holiday to Skegness. They recommended the Skegness Boating Lake Timed 5K which runs on the 1st Saturday of the month and all are welcome. It's pretty much an unofficial parkrun now that Skegness no longer has one.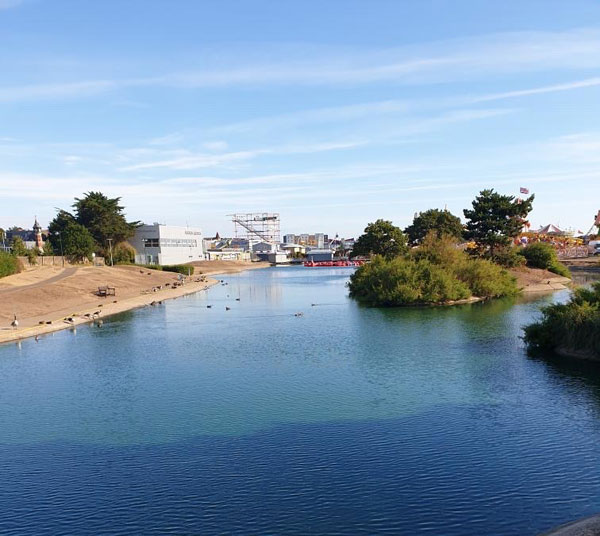 I was fully aware that I would be dead last in this event (having scoped out the times other runners had posted in previous months) but it didn't deter me. Someone has to come last… Why not me?
It's hard watching everyone take off at lightning pace, knowing you haven't a hope in hell of catching them and it can be even more soul destroying when people start to lap you but I've never let the opinions of others take away from my achievement. Coming dead last wasn't an issue for me… the heat on the other hand, wow…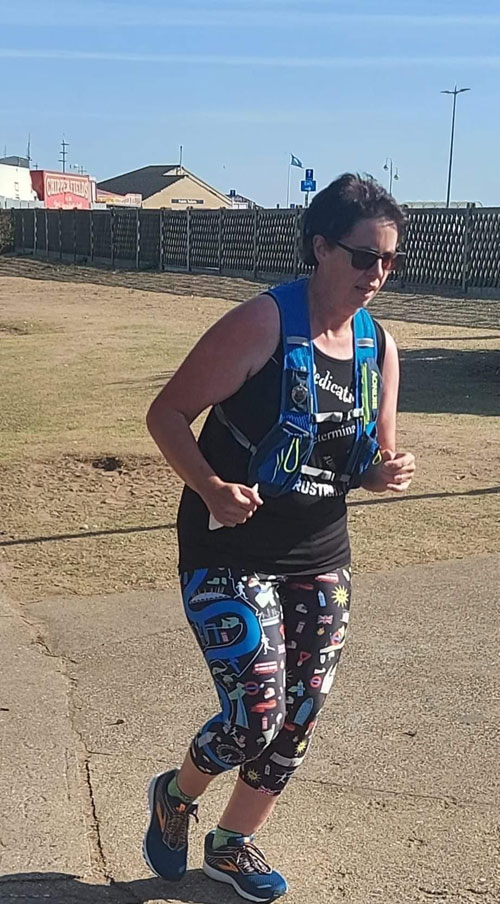 It was already 24 degrees when I started at 9am with no shade and a total lack of seaside breeze (the boating lake is on the seafront) so each lap (a three lap course) was harder and slower than the one before… Is there such a thing as positive splits?
Just turning up and not giving up was everything to me. I didn't want to shy away just because I didn't know anyone or because I am notoriously slow — slower than a tortoise stuck in treacle but the views were an added bonus. Who needs to be fast or first when there are spectacular views and a complete change from my usual route to digest?
Being fast is completely overrated. I get value for my money from every entry fee, my race photos are great 'cuz I'm the only one in them and regardless of the distance, being active is, in itself, my ultimate goal and reward.
You can connect with Emma on her FB page.