Why did you sign up to do this marathon?
It's my hometown race. I actually grew up about 40 minutes north of Pittsburgh in Allegheny Township.
How did you feel once you crossed the finish line?
So relieved to be done, achy from pre-existing injuries, as well as from the day's efforts, and excited to have made a great new friend who I got to finish right next to.
What would you say was the hardest challenge in this race?
The mental game. A part of you wants to tap out and go home, but in your heart, you know you signed up because you knew you wanted to finish it.
What was the most rewarding thing about completing this run?
Getting through it even though I had doubts about it even in the beginning and seeing someone else complete her first. I love seeing others complete their first. It brings back so many great memories of my first. This was my 12th.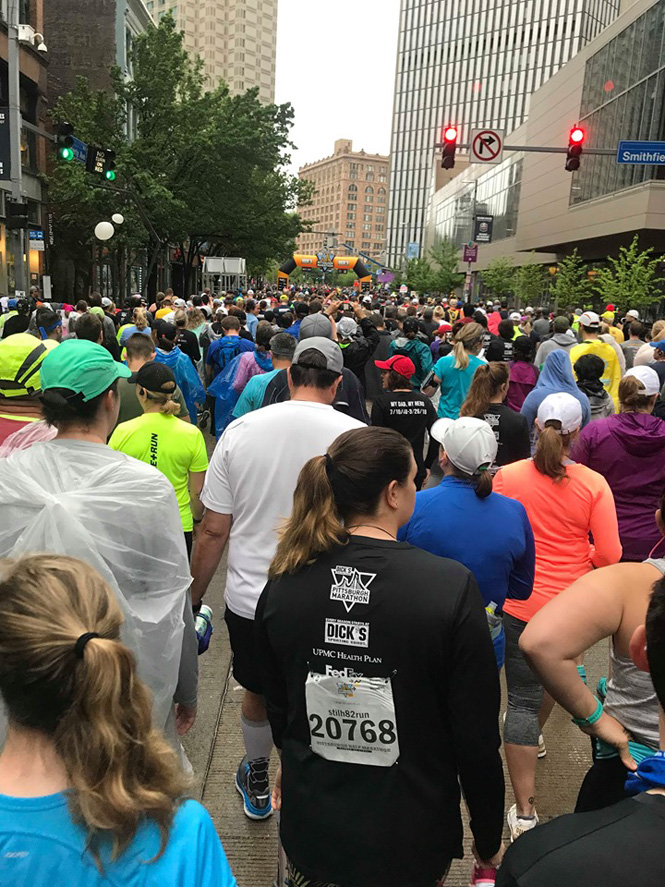 Was there anything or anyone in particular that helped you throughout your training?
My family and friends' confidence in me. They're a great support system, regardless of my placement in a race.
Any final words of encouragement and thoughts you'd like to share?
There is a literal finish line of races and a figurative finish line. Sometimes one gets in the way of the other and we have to figure out what we really want and where we strive to be. When it all comes down to it all, we were just looking to finish a race that day, but there was so much involved in it than just that.