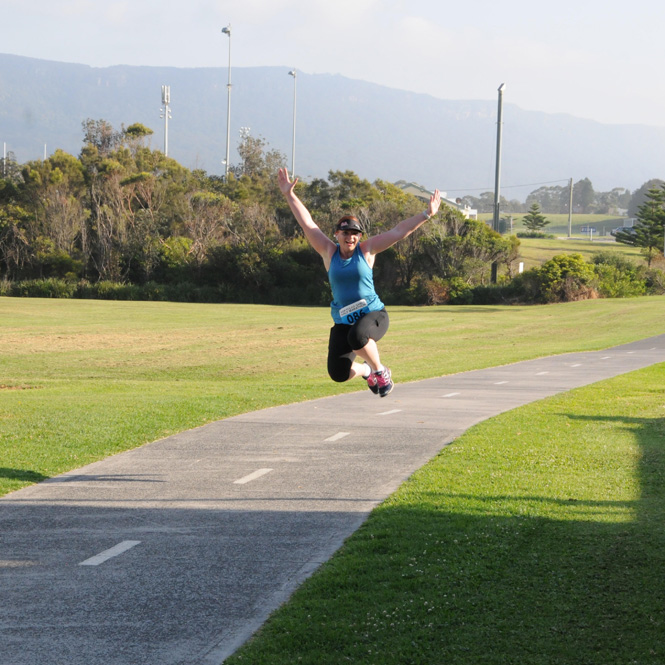 Why did you sign up to do this race?
When I first joined the police academy in 2005, I couldn't run no more than 300m before stopping. I continued training and was able to run some distance and got myself reasonably fit when I attested from the police academy in 2006.
In 2016, I was a mother to 2 children as well as still working hard as a police officer within the NSW Police. I wanted to get myself fit and healthy again. So, I started running again and entered in running events ranging from 5km to half marathons (21.1km).
During this time, one of my goals was to do the half marathon in the New South Wales Police and Emergency Services games. I then fell pregnant with twins and my goal of being in the half marathon for the NSW Police and Emergency Games was put to the side.
In 2019, with the twins being 14 months at the time of the race, I decided 2019 was going to be my year to run in the half marathon for the NSW Police and Emergency Services Games. I knew I could do it as I had run a few half marathons in not only training but also in an event as well. I wanted to prove to myself that I could set out what I achieved.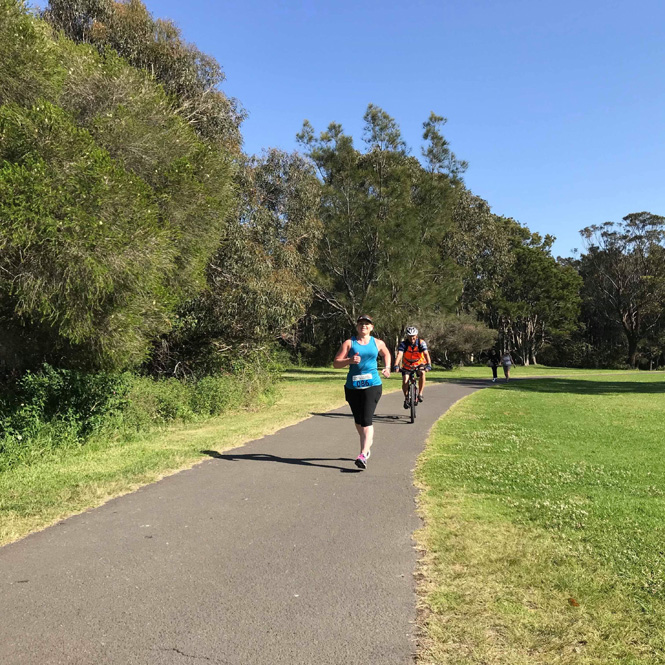 How did you feel once you crossed the finish line?
It was such a surreal feeling. An amazing feeling and a feeling I won't ever forget. Including myself, there were only 21 runners for the half marathon event and a few more for the 5km and 10km events that were going on the same time. Everyone had finished in all the events and it was only myself left to cross the finish line.
Everyone was waiting at the finish line where they were all clapping and cheering me on. A friend and colleague of mine who also ran the half marathon ran the last 500m with me which was so wonderful. He stopped not long before the finish line and I crossed the finish line with the most amazing accomplishing feeling.
What would you say was the hardest challenge in this race?
Overcoming thinking what others may or may not be thinking about me coming in last and having to wait for me was a challenge. I knew I was last from the 5km mark but I just kept trying to keep myself in the right frame of mind, concentrating on the event and why I was there.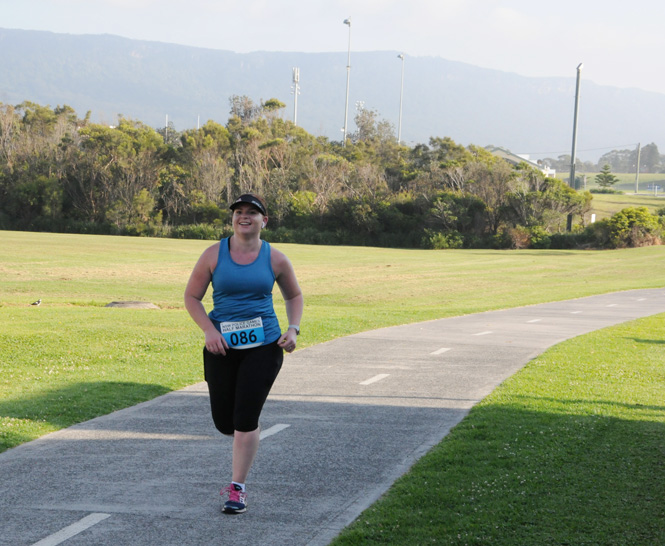 What was the most rewarding thing about completing this run?
Just completing the event by myself was rewarding. It showed me I was stronger than I thought, not only physically but mentally.
Was there anything or anyone in particular that helped you throughout your training?
My husband is always so supportive of me. We can't train with running a lot together due to work and kids but he's always supportive and encouraging.
Any final words of encouragement and thoughts you'd like to share?
Don't let anything stand in your way and don't give up. Go out there and give it a go. The feeling you have crossing the finish line no matter what place you get is one of the best feelings ever to experience.
Anything else? I completed the event in 2 hours 23min. It was my greatest time but not every run can be your fastest run. Funny enough, even though I was last, I got a bronze medal for 3rd female in my age category.