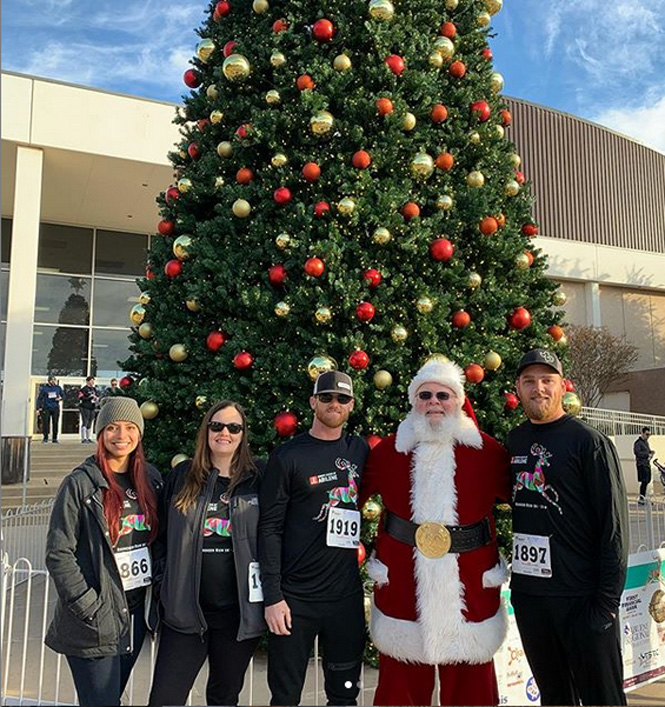 Why did you sign up to do this race?
We signed up as sponsors for the Reindeer Run 5K to give back to the community. All proceeds went to The Junior League of Abilene.
How did you feel once you crossed the finish line?
We felt very accomplished crossing the finish line because we are not fans of cardio but we did it!
What would you say was the hardest challenge in this race?
The hardest challenge was resisting the amazing restaurants downtown!
What was the most rewarding thing about completing this run?
The most rewarding part was seeing everyone that participated cross the finish line!
Was there anything or anyone in particular that helped you throughout your training?
Our good friends and neighbor kept us going the whole way.
Any final words of encouragement and thoughts you'd like to share?
We had a great time doing the 5K and supporting our community. We look forward to it in the future.